Book marketing is a vast, terrifying expanse that is overwhelming even for the savviest authors. It doesn't help that most of what is spouted as "expert" strategy and tactics is wrong and will only waste your time and increase your frustration.
Below are 10 books that will help you cut through the noise and get useful, tried-and-true advice.
Need help with your Amazon presence?
Terrified of sharing your writing with the world?
Trying to understand how all of this online marketing stuff really works?
Need help with the basics of marketing?
Can't figure out how to pitch your book?
I've got something here to help with each of those and much more.
Grab a copy of each, read, take notes, and you'll be ready to get started!
---
by Joanna Penn
Joanna knows the business of self-publishing and shares all of the basics on book packaging, author platforms and book launches.
Full of foundational truths and strategies that every author, whether seasoned or brand new, will find useful.
---
by David Gaughran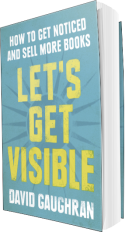 Packed full of tactics and strategy on the Amazon algorithm, pricing strategy, advertising techniques and much more.
This is your companion for today's world of digital book marketing.
---
by Kristine Kathryn Rusch
Kristine's extensive experience in both traditional and indie publishing shines through in this amazing book.
Though written for fiction authors, all writers will benefit from reading this book. It explains how traditional publishing works (or doesn't work… the "Old Ways" sections are accurate and devastating) and dives deep into packaging, marketing campaigns, pricing strategy, and much more.
---
by Sean Platt, Johnny B. Truant and, David Wright
While not strictly a marketing book, this is the business guide I recommend for fiction writers. It puts legs to the common advice of "write a lot" and shows you how to do it right.
Combine this with the strategies in the other books for guaranteed success.
---
by Libby Hawker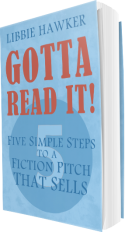 Covers a part of marketing that is often forgotten, yet so important… how to write a pitch!
Whether you're pitching an agent via email or a reader via Amazon, you have just a couple of sentences to grab people's attention. This short book gives the step-by-step framework to make it happen.
---
by Seth Godin*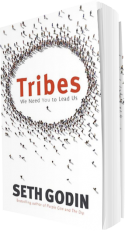 This book will change the way you see the world.
People automatically congregate around similar ideas and beliefs. And now, with the internet, it's easier than ever to find and communicate with these groups.
---
by Seth Godin*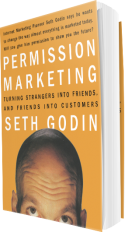 The foundation of the framework I lay out in my book Your First 1000 Copies (see below).
Permission is the best way to build something that will support your entire writing career. As authors, your permission assets are the most important thing you have. This book will teach the fundamentals.
---
by Seth Godin*
Telling stories is the best way to do marketing. It just happens to be the most enjoyable way to do it as well.
If you hate the idea of marketing, this book will change your mind.
---
by Austin Kleon

This is a fun book to read and a great outline for how creatives (like writers) can do authentic marketing.
If you're struggling to take your first tentative steps into sharing your work with the world, start with this book.
---
by Robert Cialdini
The ideas in this book are the foundation of most of the marketing books out there.
Learn about reciprocation, social proof, scarcity, and other ways to move people to "yes". Another one that will change the way you see the world.
---
What now?
At the time of this writing, you can buy all 10 of these books for less than $80. Then let's give it two weeks to read them all and take notes.
How much is your time worth? How much is your writing career worth?
I get emails every day from writers frustrated with their book sales and online marketing, yet, when I ask questions about how they have invested in their education, it amounts to random Googling and "I saw this article on Facebook…"
---
* Seriously? 3 books by Seth Godin?
I almost pulled one of them because it seemed crazy to have nearly 1/3 of the books on this list by the same author… but I would be doing you a disservice. All three books are fundamental to your understanding of book marketing so they're all included.
A bonus:
---
by Tim Grahl
After years of learning and research and practice, I wrote my own book. Based on my longstanding work with top bestselling authors such as Hugh Howey, Daniel Pink, Chip and Dan Heath, Barbara Corcoran, and many more.
Outlines the overarching principles and framework that everyone can use to build their platform, connect with readers and sell more books.
[fbcomments count="on" countmsg="comments"]