The hardest part about writing a book isn't writing it… it's launching it!
Here are five things you need to know before launching your book.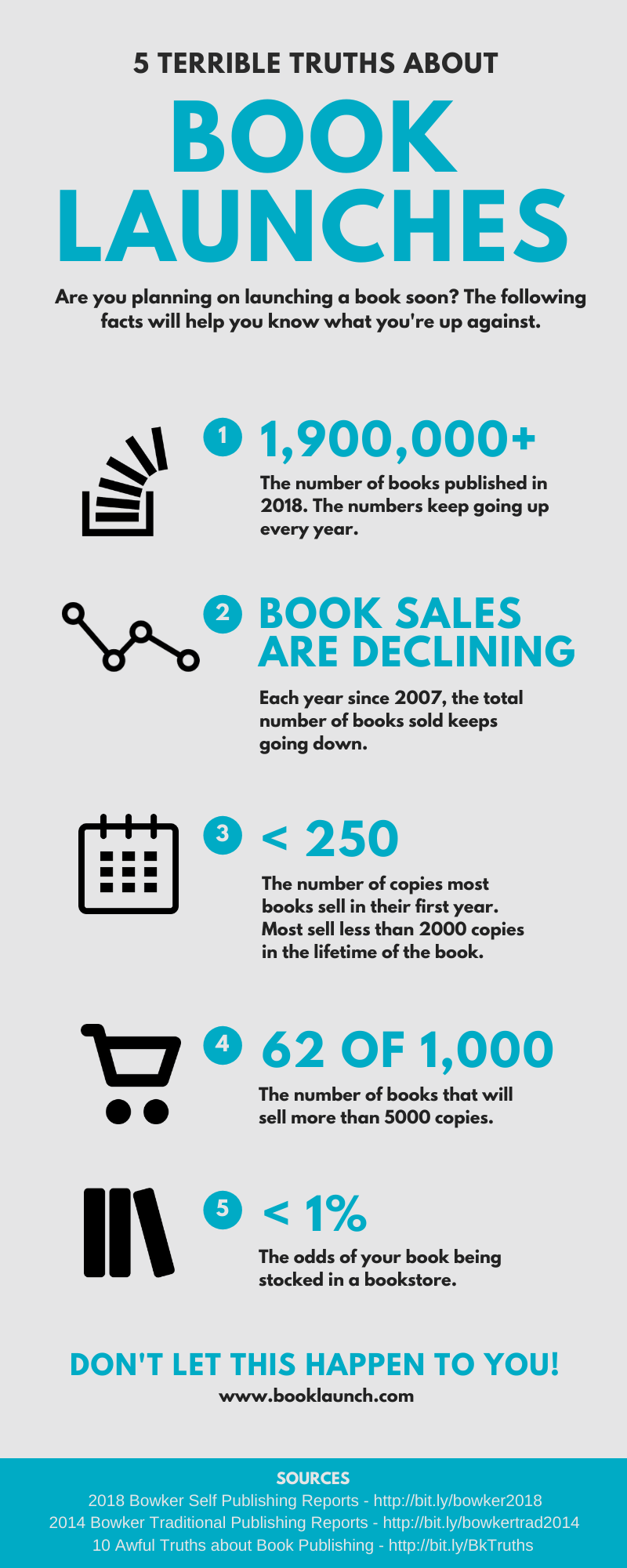 1,900,000+
The number of books published every year. This number keeps going up.
Book Sales are Declining
Each year since 2007, the total number of books sold keeps going down.
< 250
The number of copies most books sell in their first year. Most sell less than 2000 copies in the lifetime of the book.
62 of 1,000
The number of books that will sell more than 5000 copies.
< 1%
The odds of your book being stocked in a bookstore.
[fbcomments count="on" countmsg="comments"]