Want help on your upcoming book launch? Stuck on how to build your author platform? Still trying to sell your first 1000 copies?
Get help by working directly with a Book Launch Certified Coach.
Two Ways to Start
Browse the coaches below and find one that fits your needs, or
Fill out this short application and we'll connect you with a coach to get a free 30 minute consultation.
---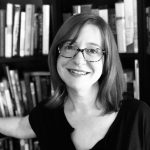 Sue Campbell
Sue Campbell's approach to book marketing is designed to get authors truly excited and happy about the process of selling books. She's worked with both fiction and nonfiction writers including Kevin Sands, author of The Blackthorn Key Adventure Series, and KJ Dell'Antonia, author of How to be a Happier Parent. She offers a free 30-minute marketing consultation to authors at all stages of the publishing process.
Sue is also a writer and content marketer with ten years of experience. Her work has been published with many outlets, including Prevention, Good Housekeeping and Mamalode. In her creative time, she write novels for children and knits. She lives in Portland, Oregon with her husband, two daughters, six chickens and one rabbit.
---
Lindsey Hartz
Lindsey Hartz is a marketing consultant and book launch strategist for faith-based authors and publishers. She creates and implements marketing campaigns for new book releases, backlist books, and ongoing marketing strategy for the author's ministry as a whole. Her extensive experience in corporate marketing, project management and social media strategy help provide strategic marketing tools to a ministry focused world.
---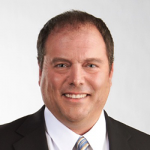 Ray Brehm
Ray Brehm is the founder of Ghostlauncher (his book launch consulting service) and is the author of more than ten books, including The Author Startup, Bestseller Book Launch and Rock Star Business Card. His mission is to motivate and educate entrepreneurs to write books and use them in their businesses or as their businesses.

He has helped people across the spectrum from authors just starting out to established entrepreneurs. His books and products have influenced thousands to step up and share their expertise, and he personally assists 20-30 authors a year to maximize the reach of their launches.
Ray is a member of the National Academy of Best-Selling Authors™ and The National Association of Experts, Writers & Speakers®. He made an appearance on America's Top Authors™, which aired on CNN, CNBC, and FOX News; and was featured in USA Today. Ray lives in Phoenix with his wife and two children. His son published his first book at 5 years old.
You can learn more about Ray at www.raybrehm.com or his book launch coaching at www.Ghostlauncher.com.
---
Dani Jorgensen
Dani Jorgensen is the author of Pawns and the Fallen and Where Ash Falls. As a Certified Book Launch Coach, she helps other authors build sturdy Author Platforms and successfully Launch their Books. Schedule a Free 30-minute call with her at www.danijorgensen.com/contact.

Apart from reading and writing, Dani is an Artist who enjoys spending time with family, experimenting with food and desserts, and 4-wheeling in her jeep. She believes everyone can/should follow their dreams and that books fill the world with beautiful musings.
---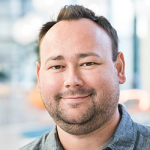 Marius Wenneson
As a former board member of a publishing house, Marius understands how hard it appears to be to go from writer to best-selling author.
With his certifications, as a Book Launch Coach and Business Architect, Marius will guide you to a bestseller book launch without feeling like a sell-out or "pushy seller."
In addition to a successful book launch, Marius can also help you build your career as a full-time author.
Contact Marius for a free 30-minute "avoid being an unread author"-chat.
---
Ben Allen
Ben Allen (a former writing professor) is the founder of the fast growing publishing house, Tonic Books and the author consultancy, B. C. Allen Publishing Group, LLC. Ben and his teams have worked with authors who've built multi-million person platforms, worked with authors/ghostwriters who've written NYTs Bestsellers, and been a part of 100s of Amazon bestseller launches.
His major professional goals are to 1.) spur the next phase of human evolution by partnering with first-time and established authors to write, refine, publish, and market life changing books work, and 2.) on a New York Times Bestseller Launch. His personal goals are to enjoy as much of this evolving as possible, met extraordinary people, and occasionally relax.
---
Marissa Frosch
Marissa Frosch is a Certified Book Launch Coach and writes fiction under the name Cameron J Quinn. She also co-founded Amphibian Press, a small press dedicated to telling a good story, in fall of 2014. And started the Amphibian Authors blog in January 2016 as a way to help others as she went through the publishing process. Subscribe to get a free author platform checklist, a step by step guide to building a platform to launch a career. As an author, publisher, and marketer and book launch coach, Marissa has a unique understanding of the challenges today's authors face.
Marissa earned her Associates Degree in Marketing from Southern New Hampshire University in May 2018.
She's also the wife to a Marine and mother to three beautiful children and dreams of living on a sailboat and traveling the world.
---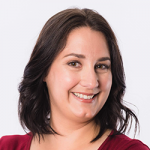 Belinda Griffin
Belinda Griffin helps authors sell more books, so they can make much greater income and the impact they deserve. As a Book Marketing Success Coach at SmartAuthorsLab, Belinda helps authors build their all-important platform to form authentic relationships with their readers and can also plan and coordinate effective book launch campaigns. Whether you are launching a book to support your business or are a self-published fiction author wondering how to stand out from the competition, Belinda can help. Schedule your free 30-minute Book Marketing Breakthrough Session now: calendly.com/coachbelinda/breakthrough.
---
Craig Seymour
Craig Seymour helps writers turn ideas into successful books so that they can reach their personal and professional goals. He is the author of three books: the biography, Luther: The Life and Longing of Luther Vandross (HarperCollins, 2004); the memoir, All I Could Bare: My Life in the Strip Clubs of Gay Washington, D.C. (Atria/Simon & Schuster, 2008); and the novel, Who's Your Daddy? (2017). He has also written for such publications as The Washington Post, Entertainment Weekly, VIBE, and Spin, among others. He was an Associate Professor of Journalism at Northern Illinois University and an Assistant Professor of Professional Writing at the University of Massachusetts at Dartmouth. He has also taught writing workshops at the University of Georgia. He holds a Ph.D. in American Studies from the University of Maryland at College Park.
Special Areas of Expertise: Memoirs, Book Proposals, Popular Culture, African American interest, and LGBTQIA interest.
---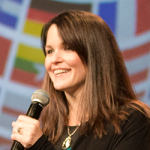 Teresa Alesch
Teresa Alesch –"Born to Be" Performance and Book Launch Coach, Speaker, and Author of Broken to Brave: Finding Freedom from the Unlived Life — helps "positively influential" people bring stories to life to build authentic, lasting connections.
Writing, teaching, and connecting remain constant through Teresa's journey. Traveling divergent career pathways and battling aggressive cancer, loss, and grave emotional adversity, she developed a unique approach to life's challenges and opportunities.
Graphic designer, English teacher, athletic coach to school administrator, Teresa's nearly two decades of coaching, communications, and project management helps authors elevate visibility and expand influence and helps fighters overcome adversity.
Contact Teresa for a free 30-minute consultation to help you find the most influential step you can take today.
---